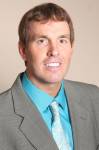 I was born and raised in rural West Tennessee in the small town of Dyersburg. I am a graduate of the University of Tennessee of Martin where I was a member of the Sigma Alpha Epsilon Fraternity, an Eagle Scout of the Boy Scouts of America, and an all star in basketball, volleyball, and softball. I am an avid outdoorsmen that enjoys camping, hunting, fishing, canoeing, and hiking. I am also a huge Tennessee Titans, Kentucky Wildcats basketball fan and Nashville Predators fan.
My sales and marketing career began in 2000 went I moved to Middle Tennessee. I began my real estate career with Prudential Rowland Real Estate as a member of a 15 million dollar team. From there, I joined Keller Williams Realty and began building my own team. I was awarded the "Top Closing Agent for in 2006, 2007, and 2008 and had my biggest year in 2009 in closed volume. In March 2010, I joined Benchmark Realty in Brentwood and so far am exceeding my sales goals from 2009.
Middle Tennessee real estate has appreciated at a very steady rate over the past decade and has been identified as an area likely to continue this trend. Investors, homeowners, and Realtors agree that Nashville real estate remains a solid investment. We regularly monitor area value trends in order to accurately guide our clients through a financially rewarding transaction.
As your real estate consultant and as a representative of Benchmark Realty and the Milner Group, we take a different approach, one that is built on personal touches, a professional approach, and positive results. Our goal is to help you experience the highest level of professionalism, ethics, and moral values that you would expect to receive when making the biggest investment of you life.
We specialize in buyer and seller services for residential, commerical, and investment properties in the Greater Nashville/Williamson county area. We utilize the latest technologies, market research, and business strategies to meet your expectations. However, more importantly, we listen and that means we find solutions that are tailored to you.
You can utilize our Nashville MLS search to view all residential homes, commerical properties, condos and land for sale in the area. This search is updated daily with all new listings. This is a great way to learn the Nashville, Tennessee real estate market. Please let us know if you are looking for a Realtor in Nashville
Whether you are selling your home or business and want to receive the highest and best price, or are buying and want to get the best deal available, put us to work for you. Be assured that your best interests are our main focus. From our first meeting, to property representation, to negotiating on your behalf, and ending with a financially rewarding closing; we always strive to remove the stress associated with buying or selling your property. We do this by using our extensive knowledge of the Middle Tennessee Market. We can always be reached via cell phone or e-mail and provide daily and weekly feedback reports. Nothing comes before our clients in the real estate business!